Alright guys, thinking of how hard it would be for you to choose what to get from the shop, because TODAY IS THE DAY (SO GET ON IT !!), I did a little list of my favourite picks to make things a little bit easier for you all !!!



#1- The Royal Chomper !
Ok, this is for real. I don't even have this yet and, if I were you, I would get on this before someone else does. I love the chomper design and this color is just so fresh and fits me so well. Remember to leave me one and we're cool
.




#2- Early bird gets the worm !
That is probably one of my favourite tees EVER. It's so simple, yet so sick. It pretty much goes with anything. You can rock this at the beach, at the skatepark, or at night at a party. And trust me, you will be looking good. If you ever come to Rio, you will see me wearing this on the daily.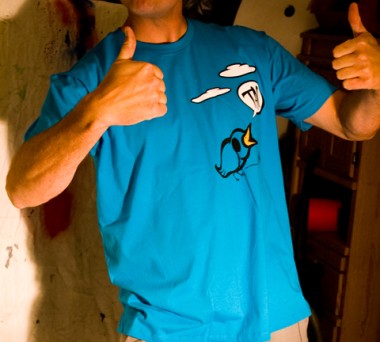 #3- THE CHOMPER HAT !!!!
This hat … is definitely the sickest hat I've ever seen, and it's very handy. Whether I just woke up and my hair looks shitty or I'm going out to a party and want to look good, this is always my first choice. The orange one is my favourite but you can always go with the blue one, and trust me: The orange pops from miles away. It's amazing. So rad. Get on it !




It's Black Friday folks … so GET STOKED !!!