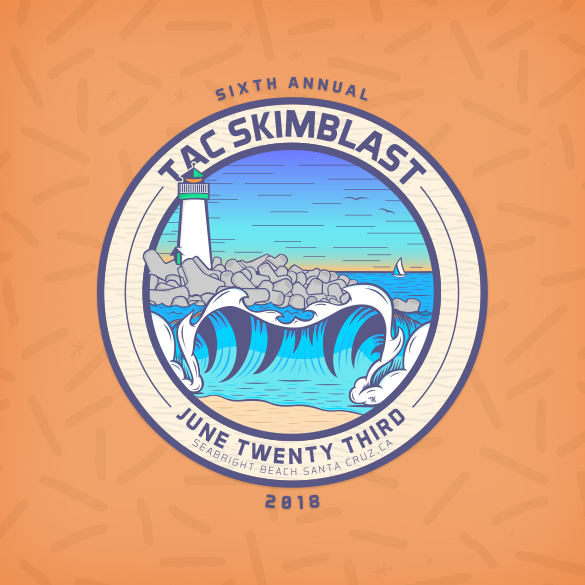 Holy smokes, time flies… its nearly that time again, getting ready for the 6th Annual TAC Skimblast! Crazy we are already rocking our sixth year with the event, each year just gets better.
This year we are really switching things up, we will be holding the event in June for the first time ever. After years and years of seeing prime skim conditions come to Santa Cruz in June, we've made the decision to give it a shot. The last few years some really good south swell hit during the middle of June so we are very optimistic there will not only be killer sand, but good swell. The event will also continue at Seabright Beach.
Another first, the contest will be a ONE day event only. Amateur heats will run promptly starting at 8 and finishing sometime in the early afternoon. Professional heats will then begin in the afternoon and finish at dark. We will then hold the awards ceremony by a bon fire. Really looking forward to this, mark your calendars and make reservations now for hotels, etc.
Stay tuned for more info.