Stickers are awesome. I cant imagine a world without them. They allow us to represent brands and companies that we all support. Its pretty much free advertising for companies AND it makes our stuff look cool. For example, my laptop, plastered with stickers. My phone – stickers. Skateboard – stickers. I put stickers on my stuff with pride. The stickers that I choose can show a person who I am and who I support. Awesome.
So…I was walking along E. Cliff Drive in Santa Cruz today on a mission to find TAC stickers. I knew there were a few slapped on stop signs here and there, so i went sticker hunting. Found a few. Snapped some photos. Thought id share.
Here are the ones i snapped.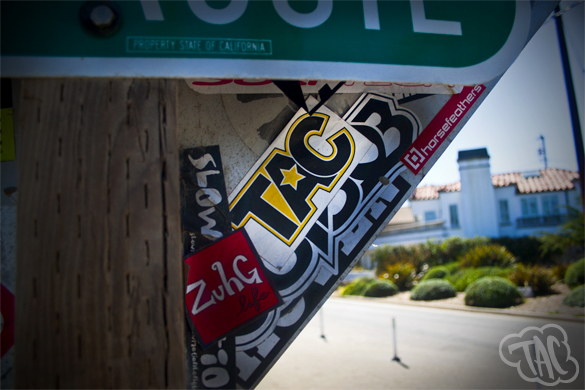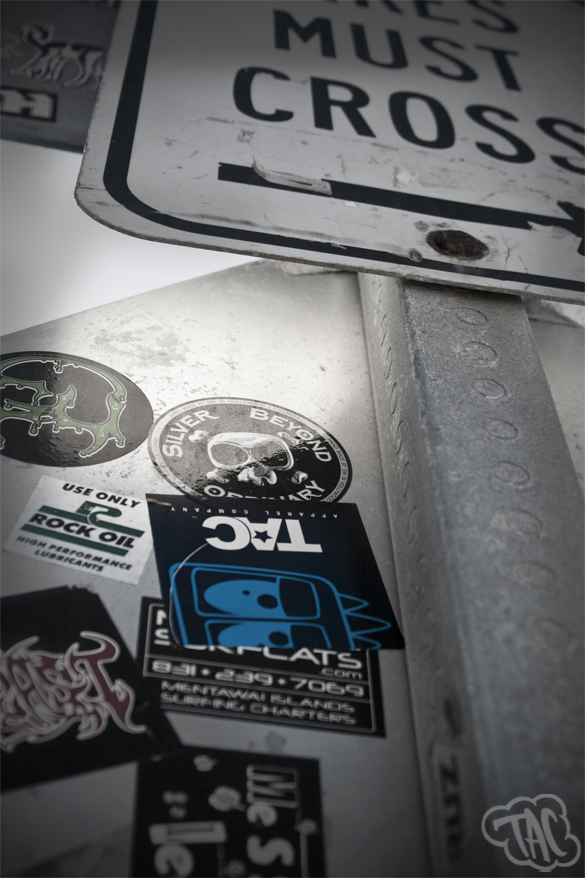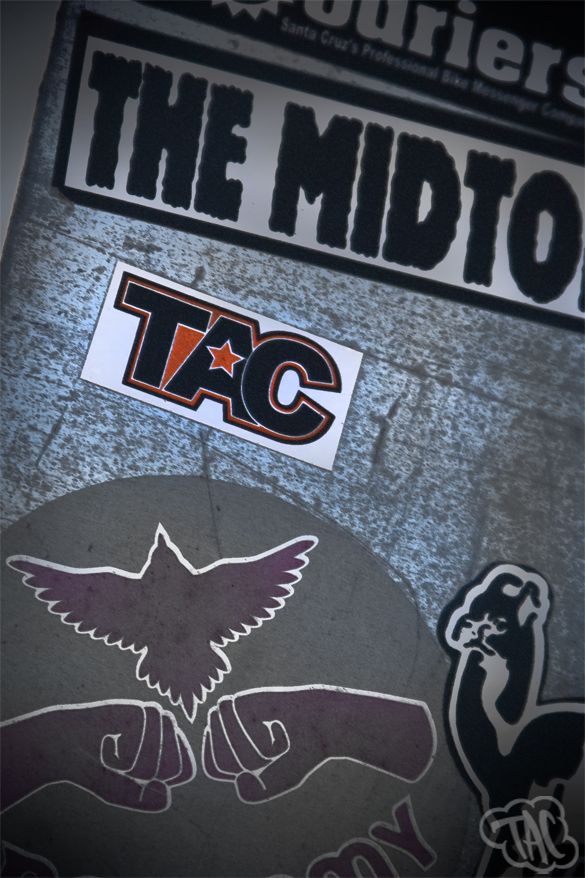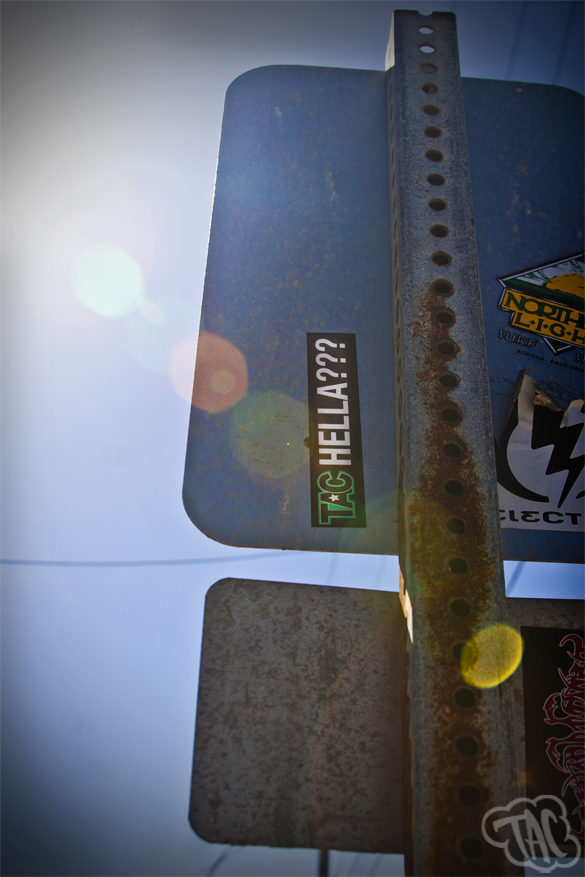 We want to see all the places out there where TAC is being represented. Whether it is around town, on your laptop, on your skateboard, surfboard, whatever…share some pics with us. On the TAC display on the Santa Cruz Skate and Surf Shop are a bunch of stickers. Grab a few. Slap them around town or on your belongings and post a pic to our Facebook page.
OR if you are walking along the street and see a TAC sticker post post a photo of it to our fbook page.
I hope to see some photos from you all in the near future.
Keep it real. Always.
Shawn